ALPS2020 Student Award Winners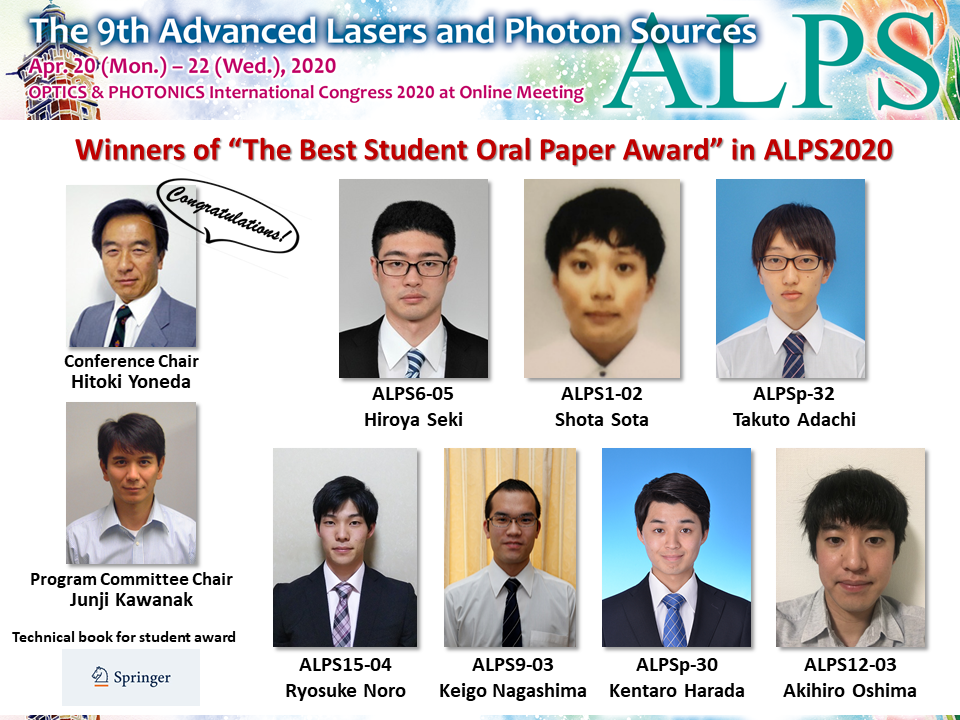 The Best Student Oral Paper Award
 Shota Sota, Keio University
 Takuto Adachi, The University of Electro-Communications
 Ryosuke Noro, Osaka University
 Keigo Nagashima, Keio University
 Kentaro Harada, Nagoya University
 Akihiro Oshima, Yokohama National University

Online virtual conference of ALPS 2020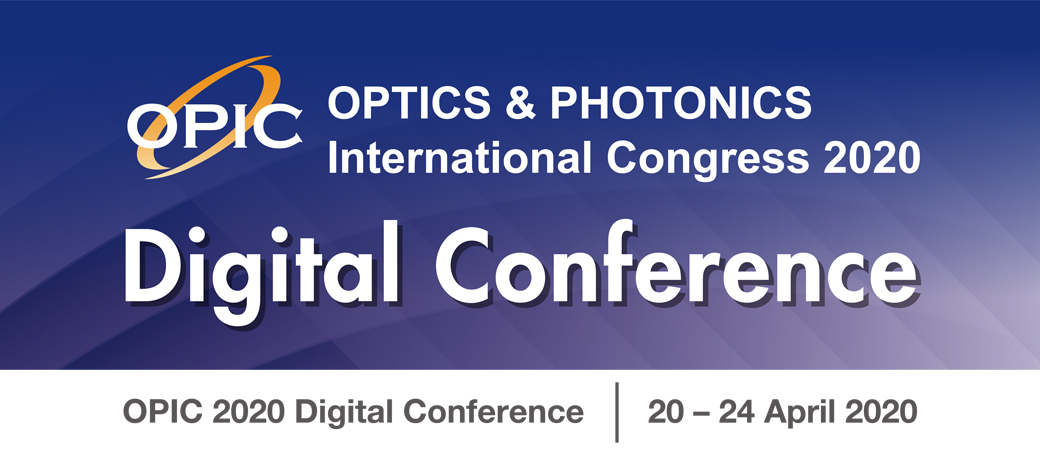 You can view all presentations and proceedings papers covering exciting topics any time during the meeting.
Please check: OPIC2020 Digital Conference
Due to the rapid spreading of the new coronavirus infections (COVID-2019) world-wide, we have decided to hold OPIC 2020 not as an in-person conference as originally planned, but as an online virtual conference instead.
Updated! (Chat log): 23.Apr.2020 6:21PM(JST)
Time schedule / Program / Zoom conference manual (English) (Japanese)
Abstract (Bundle) / Abstract (Zip)
Conference room (Zoom ID and pass)
Zoom chat log of ALPS2020: Day1 / Day2 / Day3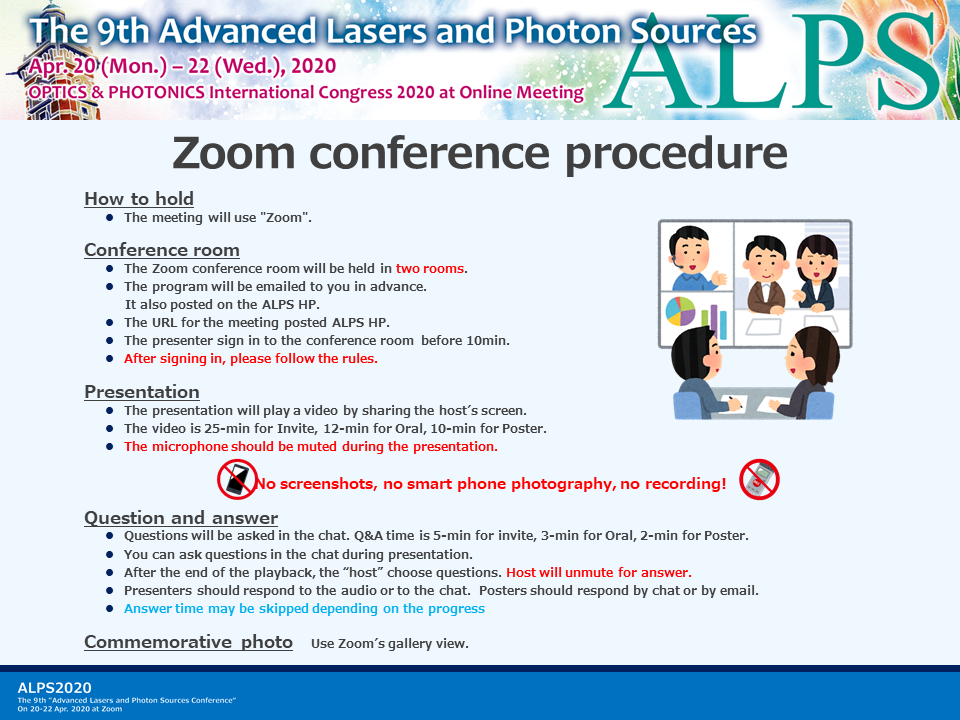 Photo of ALPS2020 at Zoom

*If there is an offer from participant after posting photo, we will response such as process the images properly.
Registration
Visit "OPIC Registration System" (Click here) to register as a participant of ALPS2020.
| | Resistration Fee |
| --- | --- |
| General | JPY 35,000 |
| Student, Retiree | JPY 15,000 |